About Me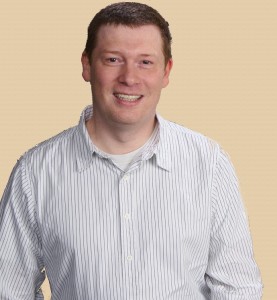 Hello!
I'm an American who now lives with my wife Dorte in Odense, Denmark. Said wife is kind enough to allow me to write and occupy myself with various paying and non-paying projects, many of which I tell you about on the blog and on other parts of my home pages. She demands only that I provide her with dinner every night. What a deal!
Before I started my expatriated life I lived in Dallas, Texas, for many years, and I still have plenty of family and friends and roots of various kinds there. I worked in the IT field for some fifteen years there, while also managing to collect BA and MA degrees in Literary Studies and Aesthetic Studies respectively from the University of Texas at Dallas.  I may return to university life again at some point to pursue the vaunted PhD, but for now I'm enjoying my freedom from classes and (especially) from Corporate America. It's really a pleasure to be able to work on only the projects I want to work on.
The bulk of the posts here form an historical chronicle of interactive entertainment, particularly story-focused games (what I like to refer to as "ludic narratives.") This project could take years, but that's fine; I'm enjoying it immensely, and happy to take my time poking at digital artifacts that are in many cases virtually forgotten. As I work my way through history, I'm also trying as much as possible to share the tools and techniques I use, to help digital historians who come after me and to help to preserve as much of this history as possible.
I also use this blog to keep those interested up to date on my other projects, to post reviews of contemporary interactive fiction titles, and as time goes on who knows what else. I won't get into what those other projects are here; they're after all likely to change as time goes on. You can, however, always find them on the blog's sidebar.
When I first started to blog, I wasn't at all sure that anyone would care to read what I wrote. (No matter what they say, I'm convinced that every writer wants to be read, just as every kid who ever picks up an electric guitar dreams of playing to a stadium full of screaming girls.) I haven't quite found my metaphorical stadium of screaming girls, but I'm happy that a fair number of you are reading. Thanks for that! I'll try to make sure the content here remains worthy of your time.
In return, you can also help me out a bit: please think about donating a little something by clicking the button on the right-hand sidebar. You can set the amount and the frequency, based on the enjoyment you get from reading what I write here, the importance you place on documenting this history, and of course your own personal financial situation. This blog will never become a commercial endeavor, but more donations will mean more time I can take away from other, paying projects to add to it.