In the very early days of Ultima, Richard Garriott made a public promise which would eventually come back to haunt him. Looking for a way to differentiate his CRPG series from its arch-rival, Wizardry, he said that he would never reuse an Ultima engine. Before every new installment of his series, he would tear everything down to its component parts and rebuild it all, bigger and better than ever before. For quite some time, this policy served Garriott very well indeed. When the first Ultima had appeared in 1981, it had lagged well behind the first Wizardry in terms of sales and respect, but by the time Ultima III dropped in 1983 Garriott's series had snatched a lead which it would never come close to relinquishing. While the first five Wizardry installments remained largely indistinguishable from one another to the casual fan, Ultima made major, obvious leaps with each new release. Yes, games like The Bard's Tale and Pool of Radiance racked up some very impressive sales of their own as the 1980s wore on, but Ultima… well, Ultima was simply Ultima, the most respected name of all in CRPGs.
And yet by 1990 the promise which had served Richard Garriott so well was starting to become a real problem for his company Origin Systems. To build each new entry in the series from the ground up was one thing when doing so entailed Garriott disappearing alone into a small room containing only his Apple II for six months or a year, then emerging, blurry-eyed and exhausted, with floppy disks in hand. It was quite another thing in the case of a game like 1990's Ultima VI, the first Ultima to be developed for MS-DOS machines with VGA graphics and hard drives, a project involving four programmers and five artists, plus a bureaucracy of others that included everything from producers to play-testers. Making a new Ultima from the ground up had by this point come to entail much more than just writing a game engine; it required a whole new technical infrastructure of editors and other software tools that let the design team, to paraphrase Origin's favorite marketing tagline, create their latest world.
But, while development costs thus skyrocketed, sales weren't increasing to match. Each new entry in the series since Ultima IV had continued to sell a consistent 200,000 to 250,000 copies. These were very good numbers for the genre and the times, but it seemed that Origin had long ago hit a sales ceiling for games of this type. The more practical voices at the company, such as the hard-nosed head of product development Dallas Snell, said that Origin simply had to start following the example of their rivals, who reused their engines many times as a matter of course. If they wished to survive, Origin too had to stop throwing away their technology after only using it once; they had to renege at last on Richard Garriott's longstanding promise. Others, most notably the original promise-maker himself, were none too happy with the idea.
Origin's recently arrived producer and designer Warren Spector was as practical as he was creative, and thus could relate to the concerns of both a Dallas Snell and a Richard Garriott. He proposed a compromise. What if a separate team used the last Ultima engine to create some "spin-off" games while Garriott and his team were busy inventing their latest wheel for the next "numbered" game in the series?
It wasn't actually an unprecedented idea. As far back as Ultima II, in the days before Origin even existed, a rumor had briefly surfaced that Sierra, Garriott's publisher at the time, might release an expansion disk to connect a few more of the many pointlessly spinning gears in that game's rather sloppy design. Later, after spending some two years making Ultima IV all by himself, Garriott himself had floated the idea of an Ultima IV Part 2 to squeeze a little more mileage out of the engine, only to abandon it to the excitement of building a new engine of unprecedented sophistication for Ultima V. But now, with the Ultima VI engine, it seemed like an idea whose time had truly come at last.
The spin-off games would be somewhat smaller in scope than the core Ultimas, and this, combined with the reuse of a game engine and other assets from their big brothers, should allow each of them to be made in something close to six months, as opposed to the two years that were generally required for a traditional Ultima. They would give Origin more product to sell to those 200,000 to 250,000 hardcore fans who bought each new mainline installment; this would certainly please Dallas Snell. And, as long as the marketing message was carefully crafted, they should succeed in doing so without too badly damaging the Ultima brand's reputation for always surfing the bleeding edge of CRPG design and technology; this would please Richard Garriott.
But most of all it was Warren Spector who had good reason to be pleased with the compromise he had fashioned. The Ultima sub-series that was born of it, dubbed Worlds of Ultima, would run for only two games, but would nevertheless afford him his first chance at Origin to fully exercise his creative muscles; both games would be at bottom his babies, taking place in settings created by him and enacting stories outlined by him. These projects would be, as Spector happily admits today, "B" projects at Origin, playing second fiddle in terms of internal resources and marketing priority alike to the mainline Ultima games and to Wing Commander. Yet, as many a Hollywood director will tell you, smaller budgets and the reduced scrutiny that goes along with them are often anything but a bad thing; they often lend themselves to better, more daring creative work. "I actually liked being a 'B' guy," remembers Spector. "The guys spending tons of money have all the pressure. I was spending so little [that] no one really paid much attention to what I was doing, so I got to try all sorts of crazy things."
Those crazy things could only have come from this particular Origin employee. Spector was almost, as he liked to put it, the proud holder of a PhD in film studies. Over thirty years old in a company full of twenty-somethings, he came to Origin with a far more varied cultural palette than was the norm there, and worked gently but persistently to separate his peers from their own exclusive diets of epic fantasy and space opera. He had a special love for the adventure fiction of the late nineteenth and early twentieth centuries, and this love came to inform Worlds of Ultima to as great a degree as Lord of the Rings did the mainline Ultima games or Stars Wars did Wing Commander. Spector's favored inspirations even had the additional advantage of being out of copyright, meaning he could plunder as much as he wanted without worrying about any lawyers coming to call.
The Savage Empire, the first Worlds of Ultima, is thus cribbed liberally from The Lost World, Arthur Conan Doyle's classic 1912 adventure novel about a remote region of South America where dinosaurs have survived extinction. The novel's narrator, an opportunistic journalist named Edward Malone, becomes Jimmy Malone in the game, a companion of yours who bends his journalistic talents to the task of becoming a sort of walking, talking quest log. As in the book, your ultimate goal in the game is to unite the feuding native tribes who live in the lost valley in order to defeat a threat to them all — said threat being a race of ape-men in the book, a race of giant insects in the game. (The closest thing to the ape-men in the game is a tribe of Neanderthals who actually fight on your side.) And yes, as in the book, there are dinosaurs in The Savage Empire — dinosaurs of all types, from harmless herbivores to the huge, ferocious, and deadly tyrannosaurus rex. Along with the insect race, who are known as the Myrmidex, they're your primary enemies when it comes to combat.
The Savage Empire does add to the book's plot the additional complication of a mad scientist who has already arrived in the Valley of Eodon. He isn't bad by nature, but has been driven to his current insanity by a mysterious stone found there. Now, he plots to use the stone to take over the world. In an affectionate tribute to their guiding light, he was named by the development team Dr. Johann Spector, with a dead ringer of a portrait to match.
Arthur Conan Doyle was an enthusiastic proponent of much of the flawed pseudo-science of his day, from eugenics to phrenology and craniometry to, late in his life, the spiritualist movement. He was likewise afflicted with most of the prejudices of the Victorian and Edwardian eras. It's thus not hard to imagine how The Savage Empire could have gone horribly off the rails, what with the leather-bikini-clad princess who serves as your romantic interest and the many "savage" dark-skinned tribes — each modeled on (stereotypes of) an example of same from real-world history — waiting for your party of white men to swoop in and save the day. One might feel especially worried upon learning that Warren Spector wasn't even around very much to oversee his young charges. After laying out the setting, characters, and basic plot in the form of a twenty-page outline, he moved on to act as producer on the first Wing Commander game, leaving The Savage Empire in the hands of its producer Jeff Johanningman — the source of Dr. Spector's first name — its designer Aaron Allston, and its "director" Stephen Beeman. [1]Stephen Beeman now lives as the woman Siobhan Beeman. As per my usual editorial policy on these matters, I refer to her as "he" and by her original name only to avoid historical anachronisms and to stay true to the context of the times.
But I'm happy to say that Johanningman, Allston, Beeman, and the others on their team did a surprisingly good job of skirting a fine line. The Savage Empire is definitely pulpy — it was always intended to be — but it never spills over into the offensive. Origin paid a dedicated researcher named Karen E. Bell, holder of a completed PhD, to help them get the feeling of the times right. The various tribes are handled, if not quite with nuance — this just isn't a very nuanced game — with a degree of respect. At the same time, the game manages to absolutely nail the homage it was aiming for. The manual, for instance, takes the form of an issue of Ultimate Adventures magazine, and can stand proudly alongside the best feelies of Infocom. Clearly the development team embraced Spector's vision with plenty of passion of their own.
The worst failing of the fiction — a failing which this game shares with its sequel — is the attempt to integrate the pulpy narrative with that of Britannia in the mainline Ultima games; Origin was still operating under the needless stipulation that the hero of every successive Ultima, going all the way back to the first, was the same "Avatar." For The Savage Empire, this means among other things that the game has to take place in our time rather than in that of Arthur Conan Doyle — albeit a version of our time full of weird anachronisms, like the big box camera with the big magnesium flash that's carried around by Jimmy Malone.
The game design proper, on the other hand, is impressively nonlinear in the best Ultima tradition. Once you've figured out that your mission is to convince all of the eleven tribes to make common cause against the Myrmidex, you can begin negotiating with whichever of them you please. Naturally, the negotiations will always boil down to your needing to accomplish some task for the tribe in question. These quests are interesting and entertaining to see through, forcing you to employ a variety of approaches — and often, for that matter, admitting themselves of multiple approaches — and giving you good motivation for traipsing through the entirety of the Valley of Eodon.
The Savage Empire stands out for the superb use it makes of the "living world" concept which had been coming more and more to the fore with every iteration of the mainline Ultima series. Indeed, it does even more with the concept than Ultima VI, the game whose engine it borrowed. The Savage Empire is a game where you can make charcoal by pulling a branch from a tree and burning it in a native village's fire pit. Then make a potassium-nitrate powder by collecting special crystals from a cave and grinding them down with a mortar and pestle. Then get some sulfur by sifting it out of a pit with a wire screen. Combine it all together, and, voila, gunpowder! But, you ask, what can you actually do with the gunpowder? Well, you can start by borrowing a digging stick from the villagers, taking it down to a riverbank, and pulling up some fresh clay. Fire the clay in the village kiln to make yourself a pot. Put your gunpowder in the pot, then cut a strip off your clothing using some handy scissors you brought along and dip it in the local tar pit to make a fuse. Stuff the cloth into the top of the pot, and you've got yourself a grenade; just add fire — luckily, you also brought along some matches — at the appropriate time. This is just one example of the many intriguing science experiments you can indulge in. Don't try this at home, kids.
Yet for all its strengths, and enjoyable as it is in its own right, The Savage Empire is just the warm-up act for Martian Dreams, the real jewel of the Worlds of Ultima series. This time around, Spector got to do more than just write an outline of the game: he was in charge of this project from beginning to end, thus making Martian Dreams the first game published by Origin — and, for that matter, the first computer game period — that was a Warren Spector joint from beginning to end.
Martian Dreams's premise is certainly unique in the annals of CRPGs. In fact, it's kind of batshit insane. Are you ready for this? Okay, here goes…
Our story begins with the historical character Percival Lowell, the amateur astronomer who popularized the idea of "canals" on Mars, and along with them the fantasy of a populated Mars whose people had built the canals in an effort to recover water from the icecaps of a doomed planet slowly dying of drought. It's 1893, and Lowell has built a "space cannon" capable of traveling to Mars. He's showing it off at the Chicago World's Fair to many of the "leaders of the Victorian era" when a saboteur ignites the cannon's propellant, sending the whole gang rocketing off to Mars. In addition to Lowell himself, the unwilling crew includes names like Sarah Bernhardt, Calamity Jane, Andrew Carnegie, Marie Curie, Wyatt Earp, Thomas Edison, William Randolph Hearst, Robert Peary, and Louis Comfort Tiffany.
Fast-forward two years. Signals from Mars indicate to the folks back on Earth that the gang survived the trip and landed safely. Now you're to try to rescue them in a second space cannonball, accompanied by — because why not? — Nellie Bly, Sigmund Freud,  Nikola Tesla, and a dodgy doctor named C.L. Blood (the most obscure historical figure of the lot but one of the most interesting). Also along for the ride is your old friend Dr. Johann Spector, now freed from the insanity that led to megalomania in The Savage Empire and happy just to be your genial boon companion in adventure.
Upon arriving on the red planet, you find that the air is breathable, if a bit thin, and that sentient — and often deadly — plants roam the surface. You soon begin to make contact with the previous ship's crew, who are now scattered all over the planet, and the game coalesces around the interrelated goals of learning about the Martian civilization that once existed here and figuring out a way to get your own lot back to Earth; in what can only be described as a grave oversight on your part, it seems that you neglected to devise a means of returning when you set off on your "rescue" mission.
Your reaction to Martian Dreams will hinge on your willingness to get behind a premise as crazy as this one. If the idea of getting fired out of a cannon and winding up on Mars doesn't put you off, the million smaller holes you can poke in the story very well might; suffice to say that the fact that you boarded a cannonball headed for Mars without any semblance of a return plan is neither the only nor even perhaps the most grievous of the plot holes. Chet Bolingbroke, better known to his readers as The CRPG Addict and a critic whose opinion I respect within his favorite genre, dismisses the game's whole premise with one word: "stupid."
In defense of the game, I will note that this is very much a period piece, and that within that context some of the stupider aspects of the overarching concept may begin to seem slightly less so. Jules Verne, a writer who always strove for scientific accuracy according to the lights of his time, published in 1865 From the Earth to the Moon, in which a trio of Victorian astronauts flies to the Moon rather than Mars using the technique described in Martian Dreams. The same technique then cropped up again in Georges Méliès's 1902 film A Trip to the Moon. (Méliès, a French illusionist who became the father of cinematic special effects through that film and others, is another of the historical figures who make it into Martian Dreams.) And then, too, the question of whether there might be an oxygen atmosphere and an alien civilization to breathe it on Mars was by no means settled until well after the turn of the twentieth century; Percival Lowell went to his deathbed in 1916 still a devout believer in his Martian canals, and he was by no means alone in his belief.
Other incongruities may be more difficult to dismiss with a hand-wave to the nineteenth century, but the fact remains that vanishingly few CRPGs have ever made much sense as coherent fictions. Players who love running around inside fantasy worlds in the character of dwarves and elves, casting spells at dragons, might want to be just a little careful when throwing around adjectives like "stupid." After all, what do all those monsters in all those dungeons actually eat when there aren't any adventurers to hand? And wouldn't the citizens of all these assorted fantasy worlds do better to put together a civil-defense force instead of forever relying on a "chosen one" to kill their evil wizards? Martian Dreams's premise, I would submit, isn't really all that much stupider than the CRPG norm. It's merely stupid in a very unique way which highlights incongruities that long exposure has taught us to overlook in the likes of Dungeons & Dragons. One might say that just about all CRPG stories are pretty stupid at bottom; we forgive them an awful lot because they make for a fun game.
If we can see our way clear to bestowing the same courtesy upon Martian Dreams, there's a hell of a lot to like about its premise. Certainly the historical period it evokes is a fascinating one. Much of what we think of as modern life has its origins in the 1800s, not least the dizzying pace of progress in all its forms. For the first time in human history, the pace of technological change meant that the average person could expect to die in a very different world from the one she had been born into. Many of the changes she could expect to witness in between must have felt like magic. The invention of the railroad transformed concepts of distance almost overnight, turning what had been arduous journeys, requiring a week or more of carriage changes and nights spent in inns, into day trips; just like that, a country like England became a small place rather than a big one. And if the railroad didn't shrink the world enough for you, telegraph cables — aptly described by historian Tom Standage as the "Victorian Internet" — were being strung up around the world, making it possible to send a message to someone thousands of miles away in seconds.
Much of modern entertainment as well has its roots in the nineteenth century, with the genre literatures arriving to greet a new mass audience of readers. While the mystery novel was being invented by Edgar Allan Poe, Wilkie Collins, and Arthur Conan Doyle, science fiction was being invented by Jules Verne and H.G. Wells (the latter of whom we meet on our trip to Mars). Meanwhile the soap opera was being invented by Charles Dickens and his contemporaries, who published monthly installments of their novels for a fan base who gathered around the nineteenth century's version of the office water cooler, obsessing over what would happen next to Little Nell or Oliver Twist. Celebrity too as we know it today has its origins in this period. When Dickens would give public readings of his novels, his female fans would scream and swoon in the throes of a sort of proto-Beatlemania, while Buffalo Bill Cody's globe-trotting Wild West Show made his face by some accounts the most recognizable in the world by the turn of the century. (Buffalo Bill too is to be found on Mars.) And modern consumer culture begins here, with the first shopping malls opening in Paris and then spreading around the world. I could go on forever, but you get the point.
Martian Dreams proves adept at capturing the spirit of the age, conveying the boundless optimism that surrounded all of this progress in a period before the world wars and the invention of the atomic bomb revealed the darker sides of modernity. The Ultima VI engine's look has been reworked into something appropriately steampunky, and a period-perfect music-hall soundtrack accompanies your wanderings. The writing too does its job with aplomb. To expect deep characterizations of each of the couple of dozen historical figures stranded on Mars along with you would be to ask far, far too much of it. Still, the game often does manage to deftly burrow underneath the surface of their achievements in ways that let you know that Spector and his team extended their research further than encyclopedia entries.
Some of the more obscure historical figures have the most amazing and, dare I say it, inspiring stories of all to share. Do you know about Nellie Bly, the young woman who checked herself into a psychiatric hospital to report first-hand the abuses suffered there by patients? Do you know about George Washington Carver, a black man who was born into slavery and became the foremost expert of his era on the techniques of sustainable farming, publishing research that has saved literally millions of lives? Even the travelers who wind up being the antagonists of the group — Grigori Rasputin, the infamous "mad monk" of late Czarist Russia, and Emma Goldman, an American anarchist activist and occasional terrorist — have intriguing things to say.
Thanks to some technology left behind by the Martians, you'll eventually get a chance to visit many of these people inside their dreams — or nightmares. These sequences, the source of the game's name, illuminate their personalities and life stories still further. In the case of Mark Twain, for instance, you'll find yourself riding down a river on a paddle wheeler, trying to collect the pieces of his latest manuscript and get them to the publisher before the money runs out — about as perfect an evocation of the life the real Twain lived, writing works of genius in order to remain always one step ahead of the creditors dogging his heels, as can be imagined.
A Gallery of Eminent Victorians
---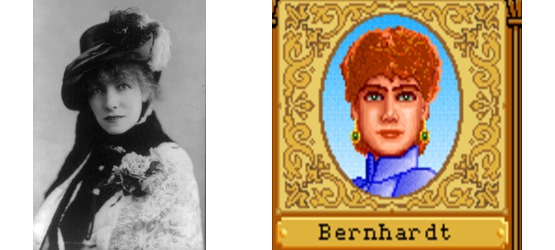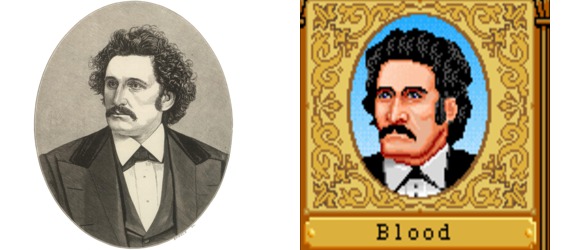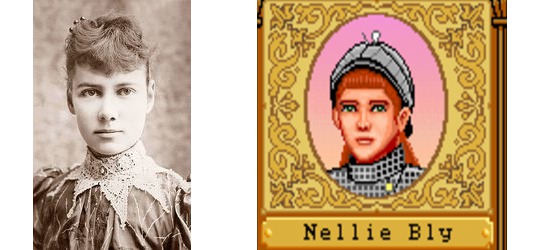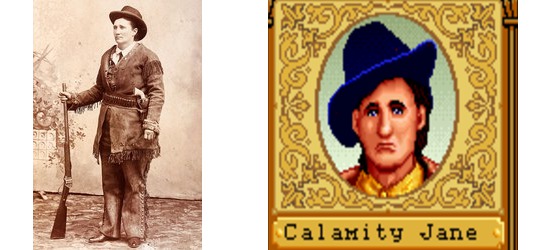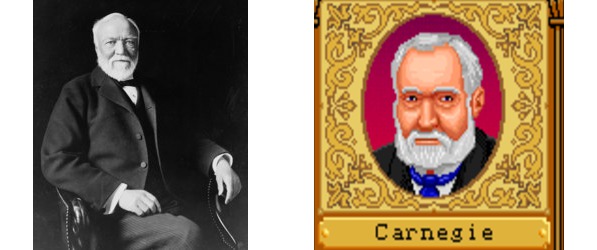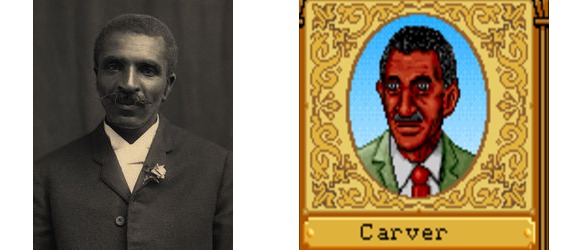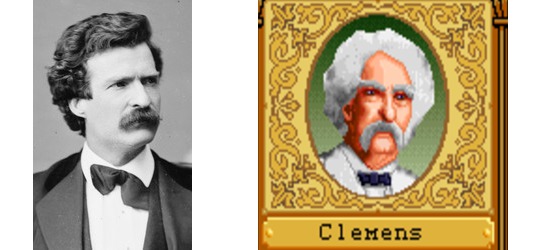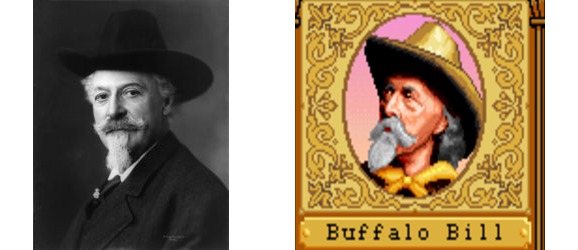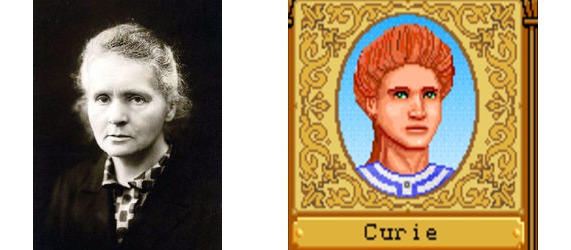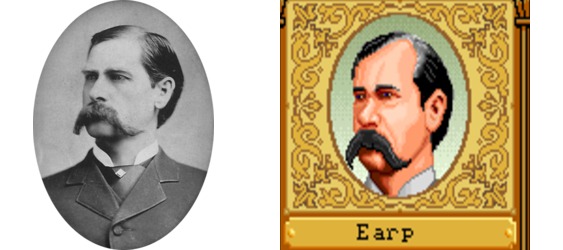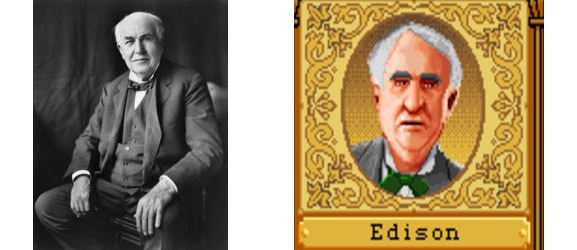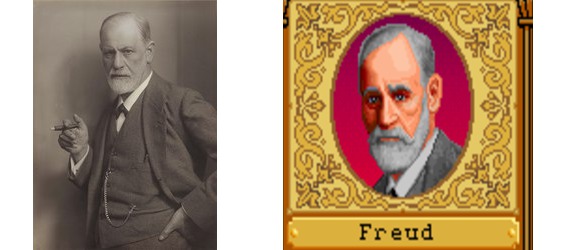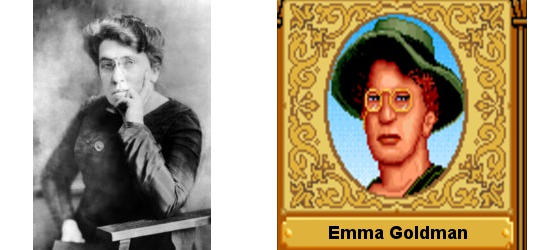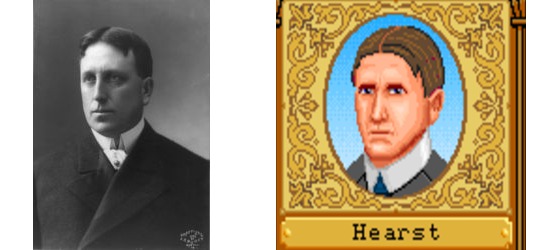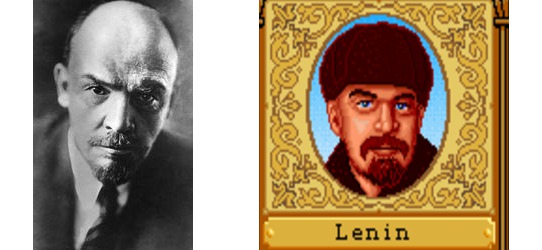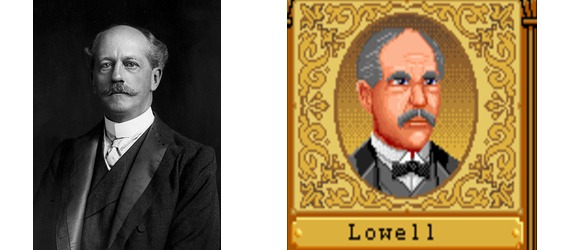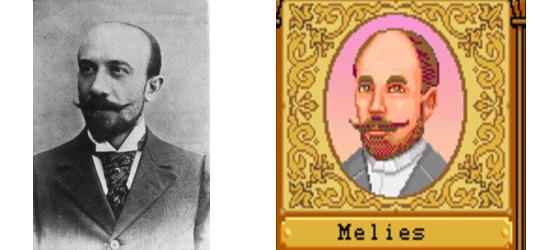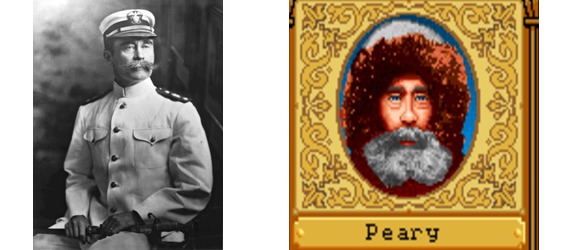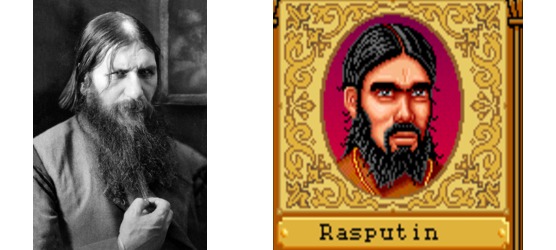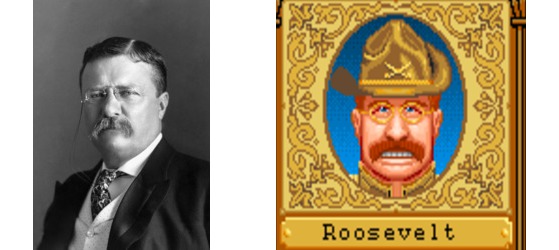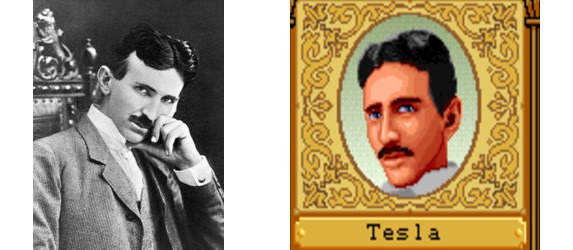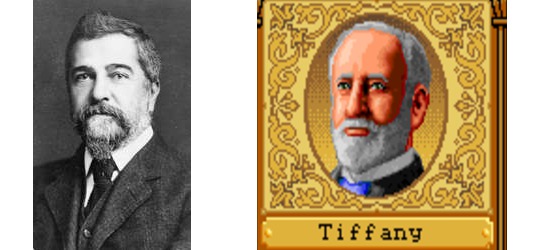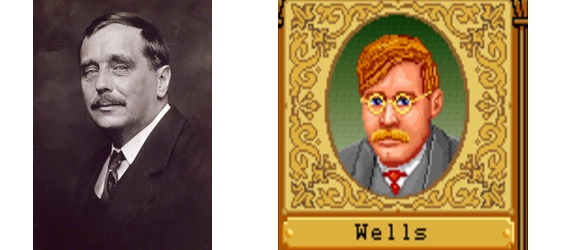 ---
The purely fictional story of the apparently dead Martian civilization is crafted with equal love. Over the course of the game, you'll slowly revive the technology the Martians left behind, restoring power to the planet and getting the water flowing once again through Percival Lowell's beloved canals. In the process, you'll learn that some of the Martians still live on, at least after a fashion. I won't say more than that so as to preserve for you the pleasure I got out of Martian Dreams. I approached the game completely cold, and found myself highly motivated to make the next discovery and thereby set into place the next piece of a mystery I found genuinely tantalizing. The story that gradually emerges fits right in with the classic lore of the red planet, with echoes of Lowell's pseudo-science, H.G. Wells's The War of the Worlds, and Edgar Rice Burroughs's tales of John Carter on Mars. By the time of Martian Dreams, Origin was at long last beginning to hire dedicated people for the role of writer, instead of handing the task to whatever programmer or artist happened to not have much else going on at the moment. Games like this one were the happy result. Notably, Martian Dreams is the first Origin game to credit one Raymond Benson, a veteran of musical theater who would go on to make a profound impact as the head writer on Ultima VII, the next entry in the mainline series.
The worst aspect of the storytelling is, once again, Origin's insistence that Martian Dreams fit into the overall story of Ultima's Avatar. With this Worlds of Ultima installment being explicitly rather than implicitly set in the past of our own Earth, the contortions the writing must go through to set up the game are even more absurd than those of The Savage Empire. This game whose premise already had the potential to strain many gamers' credibility past the breaking point was forced to introduce a layer of time travel in order to send the Avatar and his companion Dr. Spector back to 1895, then to engage in yet more hand-waving to explain why our historians haven't recorded trips to Mars in the 1890s. It's all thoroughly unnecessary and, once again, best ignored. The game works best as alternate history with no connection to any other Ultima except perhaps The Savage Empire.
I prefer Martian Dreams to The Savage Empire largely thanks to better writing and a richer theme; it doesn't play all that radically different from its predecessor. It makes somewhat less use of the Ultima VI engine's crafting potential — there's nothing here close to the complexity of making grenades in The Savage Empire — but it is a longer game. Thanks to its more developed story, it can't avoid being a bit more linear than its predecessor over the course of that length, but it never feels unduly railroaded. In my book, then, The Savage Empire is a very good game, while Martian Dreams is a great one.
I must admit that I enjoy both of these games more than any of the mainline Ultima games that preceded them. The latter by the dawn of the 1990s had accumulated a lot of cruft in the form of fan service that just had to be in each new installment. These games, by contrast, were able to start with clean slates — aside from the dodgy attempts to insert the Avatar into them, that is — and the results are tighter, more focused designs. And what a relief it is to escape for a little while from Renaissance Fair fantasy and all that excruciating faux-Elizabethan English! In an uncharacteristic fit of bravado, Warren Spector a few years after Martian Dreams's release called it "the best Ultima game ever." On some days, I'm sorely tempted to agree. Only Ultima Underworld and Ultima VII — both released after Martian Dreams — make the debate at all complicated for me.
Still, it wouldn't do just to praise these two games that I like so very much without pointing out some significant weaknesses. I wasn't overly kind to the Ultima VI engine in my review of that game, and most of the criticisms I levied there apply to one degree or another here as well. The Worlds of Ultima teams did take some steps to improve the engine, most notably by moving the text that accompanies conversations into the main window instead of cramming it into a tiny space in the corner of the screen. At bottom, however, the Ultima VI engine remains caught out in an uncertain no man's land between the keyboard-based "alphabet soup" interface of the earlier Ultima games and the entirely mouse-driven interfaces that were yet to come. Some things are much easier to do with the keyboard, some with the mouse — an awkward arrangement that's only made more frustrating by the way that the divisions between the two categories are so arbitrary. You can get used to it after an hour or two, but nobody would ever accuse the interface of being elegant or intuitive. I'm sure that plenty of players over the years have found it so bafflingly opaque that they've given up in disgust without ever getting a whiff of the real joy of the game hidden underneath it.
In light of this reality, I've often seen the Worlds of Ultima games called, in reviews both from their own day and from ours, good games trapped inside a bad game engine. It's a pithy formulation, but I don't feel like it quite gives the whole picture. The fact is that some of the problems that dog these games have little or nothing to do with their engine. The most pernicious design issue is the fact that there just isn't quite enough content for the games' geographies. It's here that one fancies one can really start to feel their status as "B" projects at Origin. The Savage Empire sports an absolutely massive abandoned underground city — as big as the entire jungle valley above it — that's for all intents and purposes empty, excepting only a couple of key locations. I don't know the full story behind it, but it certainly seems like a map that's still waiting for the development team to come back and fill it up with stuff. Martian Dreams has nothing quite this egregious, but points of interest on the vast surface of Mars can nevertheless feel few and far between. Coupled with a strange lack of the alternative modes of transport that are so typical in other Ultima games — one teleportation mechanism does eventually arise, but even it's very limited in its possible destinations — it means that you'll spend a major percentage of your time in Martian Dreams trekking hither and yon in response to a plot that demands that you visit — and then revisit, sometimes multiple times — locations scattered willy-nilly all over the planet. Warren Spector himself put his finger on what he cogently described as "too much damn walking around" as the biggest single design issue in this game of which he was otherwise so proud.
Another description that's frequently applied to these games — sometimes dismissively, sometimes merely descriptively — is that they aren't really CRPGs at all, but rather adventure games with, as Computer Gaming World's adventure critic Scorpia once put it, "a thin veneer of CRPG." Once again, I don't entirely agree, yet I do find the issues raised by such a description worthy of discussion.
Proponents of this point of view note that combat is neither terribly important nor terribly interesting in Worlds of Ultima, that magic has been reduced to a handful of voodoo-like spells in The Savage Empire and removed altogether from Martian Dreams, and that character development in the form of leveling-up is neither all that frequent nor all that important. All of which is true enough, but does it really mean these games aren't CRPGs at all? Where do we draw the lines?
A long time ago, when I was going through a taxonomical phase, I tried to codify the differences between the adventure game and the CRPG. The formulation I arrived at didn't involve combat, magic, or experience levels, but rather differing philosophical approaches. Adventure games, I decided, offered a deterministic, bespoke experience, while CRPGs left heaps of room for emergent, partially randomized behavior. Or, to put it more shortly: the adventure game is an elaborate puzzle, while the CRPG is a simulation. A good rule of thumb is to ask yourself whether it's possible to write a walkthrough listing every single action a player should take in a game, knowing the game will always respond in the same way every time and that said walkthrough will thus be guaranteed to get the player to the winning screen. If you can, you certainly have an adventure game. If you can't, you may very well be looking at a CRPG.
When I first made my little attempt at taxonomy, I was thinking of early text adventures and the earliest primitive CRPGs. Yet the distinctions I identified, far from fading over time, had become even more pronounced by the time of Worlds of Ultima. Early text adventures had a fair number of logistical challenges — limited light sources, inventory limits, occasional wandering creatures, even occasional randomized combat — which were steadily filed away concurrent with the slow transition from text to graphics, until the genre arrived at 1990's The Secret of Monkey Island, perhaps the most iconic exemplar of the classic point-and-click graphic adventure. CRPGs, meanwhile, remained much more simulation-oriented, emergent experiences.
So, where does this leave us with the Worlds of Ultima? Well, these definitely aren't games that can be played by rote from a walkthrough. They sport monsters and people wandering of their own free will, a day-to-night cycle, character attributes which have a significant effect on game play, emergent logistical concerns in the form of food (The Savage Empire), oxygen rocks which allow you to breathe more easily (Martian Dreams), and ammunition (both). Many of the problems you encounter can be dealt with in multiple ways, most or all of which arise organically from the simulation. All of these qualities hew to the simulational focus of the CRPG. Sometimes they can be a bit annoying, but in general I find that they enhance the experience, making these games feel like… well, like real adventures, even if they aren't the sorts of things that are generally found in adventure games.
Yet I do agree that these games aren't quite CRPGs in the old-school 1980s sense either. Layered on top of the foundation of emergent simulation is a deterministic layer of narrative, dialog, and even set-piece puzzles. The closest philosophical sibling I can find among their contemporaries is Sierra's Quest for Glory series, although the latter games have radically different looks and interfaces and were generally purchased, one senses, by a different audience.
Some of the infelicities that can arise in the course of playing the Worlds of Ultima games have at their root a failure of the two layers to account for one another properly. When I played The Savage Empire, I broke the narrative completely by exploiting the simulation layer in a way that the game's developers apparently never anticipated. Well into the game, after recruiting eight of the eleven tribes onto my team, I got confused about what my next goal should be in a way that I won't go into here. Suffice to say that, instead of uniting the rest of the tribes and leading them in a coordinated attack on the Myrmidex lair, I went after the murderous insects on my own, accompanied only by an indestructible robot I'd befriended. I devised a strategy for hiding behind the robot when the insects attacked, and thereby made it at last to the heart of the nest, destroying the mystical stone that was the source of the Myrmidex's power (and of Dr. Spector's insanity). Just like that, and much to my shock, the finale started to play; I had thought I was just solving another quest. In its way, this anecdote is an impressive testament to the emergent possibilities of the game engine — although it would have been even more impressive had the narrative layer recognized what had happened and accounted for my, shall we say, alternative solution to the problem of the Myrmidex. As it was, I saw an endgame movie that assumed I'd done a whole bunch of stuff I hadn't done, and thus made no sense whatsoever.
Whatever else you can say about it, it's hard to imagine something like this happening in The Secret of Monkey Island. As CRPGs in general received ever more complex stories in the years that followed the Worlds of Ultima games, they took on more and more of the traditional attributes of adventure games, without abandoning their dedication to emergent simulation. Sometimes, as in Worlds of Ultima, the layers chafe against one another in these more modern games, but often the results are very enjoyable indeed. Largely forgotten by gaming history though they have been, the Worlds of Ultima games can thus be read as harbingers of games to come. In their day, these games really were the road not taken — in terms of adventure games or CRPGs, take your pick. Indeed, I'm kind of blown away by what they managed to achieve, and not even bothered unduly by my rather unsatisfying final experience in The Savage Empire; somehow the fact that I was able to break the narrative so badly and still come out okay in the end counts for more than a final movie that didn't make much sense.
Unfortunately, gamers of the early 1990s were rather less blown away. Released in October of 1990, The Savage Empire was greeted with a collective shrug which encompassed nonplussed reviews — Computer Gaming World's reviewer bizarrely labeled it a "caricature" of Ultima — and lousy sales. With the release of Martian Dreams in May of 1991, Origin re-branded the series Ultima Worlds of Adventure — not that that was an improvement in anything other than word count — but the results were the same. CRPG fans' huge preference for epic fantasy was well-established by this point; pulpy tales of adventure and Victorian steampunk just didn't seem to be on the radar of Origin's fan base. A pity, especially considering that in terms of genre too these games can be read as harbingers of trends to come. In the realm of tabletop RPGs, "pulp" games similar in spirit to The Savage Empire have become a welcome alternative to fantasy and science fiction since that game's release. Steampunk, meanwhile, was just coming to the fore as a literary sub-genre of its own at the time that Martian Dreams was published; the hugely popular steampunk novel The Difference Engine by William Gibson and Bruce Sterling was published less than a year before the game.
For all that the games were thus ahead of their time in more ways than one, Worlds of Ultima provided a sobering lesson for Origin's marketers and accountants by becoming the first games they'd ever released with the Ultima name on the box which didn't become major hits. The name alone, it seemed, wasn't — or was no longer — enough; the first chink in the series's armor had been opened up. One could of course argue that these games should never have been released as Ultimas at all, that we should have been spared all the plot contortions around the Avatar and that they should have been allowed simply to stand on their own. Yet it's hard to believe that such a move would have improved sales any. There just wasn't really a place in the games industry of the early 1990s for these strange beasts that weren't quite adventure games and weren't quite CRPGs as most people thought of them. Players of the two genres had sorted themselves into fairly distinct groups by this point, and Origin dropped Worlds of Ultima smack dab into the void in between them. Nor did the lack of audiovisual flash help; while both games do a nice job of conveying the desired atmosphere with the tools at their disposal, they were hardly audiovisual standouts even in their day. At the Summer Consumer Electronics Show in June of 1991, Martian Dreams shared Origin's booth with Wing Commander II and early previews of Ultima VII and Strike Commander. It's hard to imagine it not getting lost in that crowd in the bling-obsessed early 1990s.
So, Origin wrote off their Worlds of Ultima series as a failed experiment. They elected to stop, as Spector puts it, "going to weird places that Warren wants to do games about." A projected third game, which was to have taken place in Arthurian England, was cancelled early in pre-production. The setting may sound like a more natural one for Ultima fans, but, in light of the way that Arthurian games have disappointed their publishers time and time again, one has to doubt whether the commercial results would have been much better.
I'm a little sheepish to admit that I very nearly overlooked these games myself. In light of the awkward engine that powers them, I was totally prepared to dismiss them in a passing paragraph or two, but several commenters urged me to give them a closer look after I published my article on Ultima VI. I'm grateful to them for doing so. And I have a final bit of wonderful news to share: both The Savage Empire and Martian Dreams have been officially re-released as free downloads on GOG.com. Whether you're a fan of Ultima and/or old-school CRPGs in general or not, I can only suggest as strongly as I know how that you give these games the chance they were denied in their own time, promising yourself beforehand that you'll make a good solid effort to get used to the interface before you drag them back over to the trashcan of history that's sitting there on your computer's desktop. You might just find that your perseverance is amply rewarded.
(Sources: the book Buffalo Bill's Wild West Show: An American Legend by R.L. Wilson; New York Review of Books of August 13, 1981; Origin's internal newsletter Point of Origin of May 17 1991, June 21 1991, and August 7 1991; Computer Gaming World of March/April 1983, March 1986, March 1991 and September 1991; Questbusters of August 1990, January 1991, and August 1991. Online sources include an interview with Warren Spector published in the fanzine Game Bytes in 1993 and republished on The Wing Commander Combat Information Center; RPG Codex's 2013 interview with Spector.)
Footnotes

↑

1
Stephen Beeman now lives as the woman Siobhan Beeman. As per my usual editorial policy on these matters, I refer to her as "he" and by her original name only to avoid historical anachronisms and to stay true to the context of the times.