To listen to what Sid Meier says about his most famous achievement today, my writing all of these articles on Civilization has been like doing a deep reading of an episode of The Big Bang Theory; there just isn't a whole lot of there there. Meier claims that the game presents at best a children's-book view of history, that the only real considerations that went into it were what would be fun and what wouldn't. I don't want to criticize him for that stance here, any more than I want to minimize the huge place that fun or the lack thereof really did fill in the decisions that he and his partner Bruce Shelley made about Civilization. I understand why he says what he says: he's a commercial game designer, not a political pundit, and he has no desire to wade into controversy — and possibly shrink his customer base — by taking public positions on the sorts of fractious topics I've been addressing over the course of these articles. If he should need further encouragement to stay well away from those topics, he can find it in the many dogmatic academic critiques of Civilization which accuse it of being little more than triumphalist propaganda. He'd rather spend his time talking about game design, which strikes me as perfectly reasonable.
Having said all that, it's also abundantly clear to me that Civilization reflects a much deeper and more earnest engagement with the processes of history than Meier is willing to admit these days. This is, after all, a game which cribs a fair amount of its online Civilopedia directly from Will Durant, author of the eleven-volume The Story of Civilization, the most ambitious attempt to tell the full story of human history to date. And it casually name-drops the great British historian Arnold J. Toynbee, author of the twelve-volume A Study of History, perhaps the most exhaustive — and certainly the most lengthy — attempt ever to construct a grand unified theory of history. These are not, needless to say, books which are widely read by children. There truly is a real theory of history to be found in Civilization as well, one which, if less thoroughly worked-out than what the likes of Toynbee have presented in book form, is nevertheless worth examining and questioning at some length.
The heart of Civilization's theory of history is of course the narrative of progress. In fact, the latter is so central to the game that it's joined it as the second of our lodestars throughout this series of articles. And so, as we come to the end of the series, it seems appropriate to look at what the game and the narrative of progress have to say about one another one last time, this time in the context of a modern society like the ones in which we live today. Surprisingly given how optimistic the game's take on history generally is, it doesn't entirely ignore the costs that have all too clearly been shown to be associated with progress in this modern era of ours.
Meier and Shelley were already working on Civilization when the first international Earth Day was held on April 22, 1990, marking the most important single event in the history of the environmental movement since the publication of Rachel Carson's Silent Spring back in 1962. Through concerts, radio and television programs, demonstrations, and shrewd publicity stunts like a Mount Everest "Peace Climb" including American, Soviet, and Chinese climbers roped together in symbolic co-dependence, Earth Day catapulted the subject of global warming among other environmental concerns into the mass media, in some cases for the first time.
Whether influenced by this landmark event or not, Civilization as well manifests a serious concern for the environment in the later, post-Industrial Revolution stages of the game. Coal- and oil-fired power plants increase the productivity of your factories dramatically, but also spew pollution into the air which you must struggle to clean up. Nuclear power plants, while the cheapest, cleanest, and most plentiful sources of energy most of the time, can occasionally melt down with devastating consequences to your civilization. Large cities generate pollution of their own even absent factories and power plants, presumably as a result of populations that have discovered the joy of automobiles. Too much pollution left uncleaned will eventually lead not only to sharply diminished productivity for your civilization but also to global warming, making Civilization one of the first works of popular entertainment to acknowledge the growing concern surrounding the phenomenon already among scientists of the early 1990s.
In fighting your rearguard action against these less desirable fellow travelers on the narrative of progress, you have various tools at your disposal. To clean up pollution that's already occurred, you can build and deploy settler units to the affected areas. To prevent some pollution from occurring at all, you can invest in hydroelectric plants in general and/or the Wonder of the World that is the Hoover Dam. And/or you can build mass-transit systems to wean your people away from their precious cars, and/or build recycling centers to prevent some of their trash from winding up in landfills.
Interestingly, the original Civilization addresses the issues of environment and ecology that accompany the narrative of progress with far more earnestness than any of its sequels — another fact that rather gives the lie to Meier's assertion that the game has little to do with the real world. Although even the first game's implementation of pollution is far from unmanageable by the careful player, it's something that most players just never found to be all that much fun, and this feedback caused the designers who worked on the sequels to gradually scale back its effects.
In the real world as well, pollution and the threat of global warming aren't much fun to talk or think about — so much so that plenty of people, including an alarming number of those in positions of power, have chosen to stick their heads in the sand and pretend they don't exist. None of us enjoy having our worldviews questioned in the uncomfortable ways that discussions of these and other potential limits of progress — progress as defined in terms of Francis Fukuyama's explicit and Civilization's implicit ideals of liberal, capitalistic democracy — tend to engender.
As Adam Smith wrote in the pivotal year of 1776 and the subsequent centuries of history quite definitively proved, competitive free markets do some things extraordinarily well. The laws of supply and demand conspire to ensure that a society's resources are allocated to those things its people actually need and want, while the profit motive drives innovation in a way no other economic system has ever come close to equaling. The developed West's enormous material prosperity — a prosperity unparalleled in human history — is thanks to capitalism and its kissing cousin, democracy.
Yet unfettered capitalism, that Platonic ideal of libertarian economists, has a tendency to go off the rails if not monitored and periodically corrected by entities who are not enslaved by the profit motive. The first great crisis of American capitalism could be said to have taken place as early as the late 1800s, during the "robber baron" era of monopolists who discovered a way to cheat the law of supply and demand by cornering entire sectors of the market to themselves. Meanwhile the burgeoning era of mass production and international corporations, so dramatically different from Adam Smith's world of shopkeepers and village craftsmen, led to the mass exploitation of labor. The response from government was an ever-widening net of regulations to keep corporations honest, while the response from workers was to unionize for the same purpose. Under these new, more restrictive conditions, capitalism continued to hum along, managing to endure another, still greater crisis of confidence in the form of the Great Depression, which led to the idea of a taxpayer-funded social safety net for the weak and the unlucky members of society.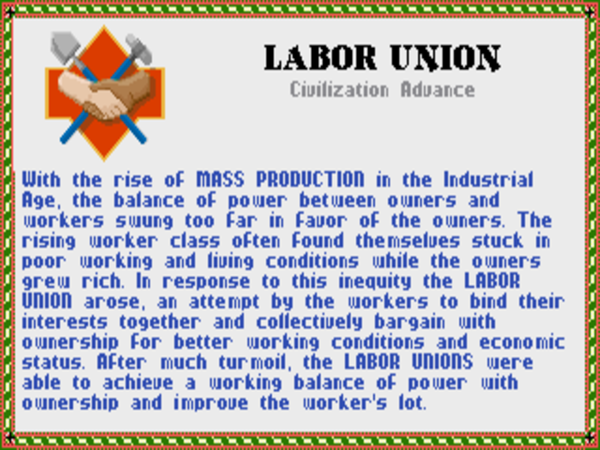 The things that pure capitalism doesn't do well, like providing for the aforementioned weak and unlucky who lack the means to pay for goods and services, tend to fall under the category that economists call "externalities": benefits and harms that aren't encompassed by Adam Smith's supposedly all-encompassing law of supply and demand. In Smith's world of shopkeepers, what was best for the individual supplier was almost always best for the public at large: if I sold you a fine plow horse for a reasonable price, I profited right then and there, and also knew that you were likely to tell your friends about it and to come back yourself next year when you needed another. If I sold you a lame horse, on the other hand, I'd soon be out of business. But if I'm running a multinational oil conglomerate in the modern world, that simple logic of capitalism begins to break down in the face of a much more complicated web of competing concerns. In this circumstance, the best thing for me to do in order to maximize my profits is to deny that global warming exists and do everything I can to fight the passage of laws that will hurt my business of selling people viscous black gunk to burn inside dirty engines. This, needless to say, is not in the public's long-term interest; it's an externality that could quite literally spell the end of human civilization. So, government must step in — hopefully! — to curb the burning of dirty fuels and address the effects of those fossil fuels that have already been burned.
But externalities are absolutely everywhere in our modern, interconnected, globalized world of free markets. Just as there's no direct financial benefit in an unfettered free market for a doctor to provide years or decades worth of healthcare to a chronically sick person who lacks the means to pay for it, there's no direct financial harm entailed in a factory dumping its toxic effluent into the nearest lake. There is, of course, harm in the abstract, but that harm is incurred by the people unlucky enough to live by the lake rather than by the owners of the factory. The trend throughout the capitalist era has therefore been for government to step in more and more; every successful capitalist economy in the world today is really a mixed economy, to a degree that would doubtless have horrified Adam Smith. As externalities continue to grow in size and scope, governments are forced to shoulder a bigger and bigger burden in addressing them. At what points does that burden become unbearable?
One other internal contradiction of modern capitalism, noticed by Karl Marx already in the nineteenth century, has come to feel more real and immediate than ever before in the years since the release of Civilization. The logic of modern finance demands yearly growth — ever greater production, ever greater profits. Just holding steady isn't good enough; if you doubt my word, consider what your pension fund will look like come retirement time if the corporations in which you've invested it are content to merely hold steady. Up to this point, capitalism's efficiency as an economic system has allowed it to deliver this growth over a decade-by-decade if not always year-by-year basis. But the earth's resources are not unlimited. At some point, constant growth — the constant demand for more, more, more — must become unsustainable. What happens to capitalism then?
Exactly the future that believers in liberal democracy and capitalism claim to be the best one possible — that the less-developed world remakes itself in the mold of North America and Western Europe — would appear to be literally impossible in reality. The United States alone, home to 6 percent of the world's population, consumes roughly 35 percent of its resources. One doesn't need to be a statistician or an ecologist to understand that the rest of the world simply cannot become like the United States without ruining a global ecosystem that already threatens to collapse under the weight of 7.5 billion souls — twice the number of just thirty years ago. Humans are now the most common mammal on the planet, outnumbering even the ubiquitous mice and rats. Two-thirds of the world's farmland is already rated as "somewhat" or "strongly" degraded by the Organization for Economic Cooperation and Development. Three-quarters of the world's biodiversity has been lost since 1900, and 50 percent of all remaining plant and animal species are expected to go extinct before 2100. And hovering over it all is the specter of climate change; the polar ice caps have melted more in the last 20 years than they did in the previous 12,000 years since the end of the last ice age.
There's no doubt about it: these are indeed uncomfortable conversations to have. Well before the likes of Brexit and President Donald Trump, even before the events of September 11, 2001, Western society was losing the sense of triumphalism that had marked the time of the original Civilization, replacing it with a jittery sense that humanity was packed too closely together on an overcrowded and overheating little planet, that the narrative of progress was rushing out of control toward some natural limit point that was difficult to discern or describe. The first clear harbinger of the generalized skittishness to come was perhaps the worldwide angst that accompanied the turn of the millennium — better known as "Y2K," a fashionable brand name for disaster that smacked of Hollywood, thereby capturing the strange mixture of gloom and mass-media banality that would come to characterize much of post-millennial life. The historian of public perception David Lowenthal, writing in 2015:
Events spawned media persistently catastrophic in theme and tone, warning of the end of history, the end of humanity, the end of nature, the end of everything. Millennial prospects in 2000 were lacklustre and downbeat; Y2K seemed a portent of worse to come. Not even post-Hiroshima omens of nuclear annihilation unleashed such a pervasive glum foreboding. Today's angst reflects unexampled loss of faith in progress: fears that our children will be worse off than ourselves, doubts that neither government nor industry, science nor technology, can set things right.
The turn of the millennium had the feeling of an end time, yet none of history's more cherished eschatologies seemed to be coming true: not Christianity's Rapture, not Karl Marx's communist world order, not Wilhelm Friedrich Hegel or Francis Fukuyama's liberal-democratic end of history, certainly not Sid Meier and Bruce Shelley's trip to Alpha Centauri. Techno-progressives began to talk more and more of a new secular eschatology in the form of the so-called Singularity, the point where, depending on the teller, artificial intelligence would either merge with human intelligence to create a new super-species fundamentally different from the humans of prior ages, or our computers would simply take over the world, wiping out their erstwhile masters or relegating them to the status of pets. And that was one of the more positive endgames for humanity that came to be batted around. Others nursed apocalyptic visions of a world ruined by global warming and the rising sea levels associated with it — a secular version of the Biblical Flood — or completely overrun by Islamic Jihadists, those latest barbarians at the gates of civilization heralding the next Dark Ages. Our television and movies turned increasingly dystopic, with anti-heroes and planet-encompassing disasters coming to rule our prime-time entertainment.
The last few years in particular haven't been terribly good ones for believers in the narrative of progress and the liberal-democratic world order it has done so much to foster. The Arab Spring, touted for a time as a backward region's belated awakening to progress, collapsed without achieving much of anything at all. Britain is leaving the European Union; the United States elected Donald Trump; Russia is back to relishing the role of the Evil Empire, prime antagonist to the liberal-democratic West; China has gone a long way toward consummating a marriage once thought impossible: the merging of an autocratic, human-rights-violating government with an economy capable of competing with the best that democratic capitalism can muster. Our politicians issue mealy-mouthed homages to "realism" and "transactional diplomacy," ignoring the better angels of our nature. Everywhere nativism and racism seem to be on the rise. Even in the country where I live now, the supposed progressive paradise of Denmark, the Danish People's Party has won considerable power in the government by sloganeering that "Denmark is not a multicultural society," by drawing lines between "real" Danes and those of other colors and other religions. In my native land of the United States, one side of the political discourse, finding itself unable to win a single good-faith argument on the merits, has elected to simply lie about the underlying facts, leading some to make the rather chilling assertion that we now live in a "post-truth" world. (How ironic that the American right, long the staunchest critic of postmodernism, should have been the ones to turn its lessons about the untenability of objective truth into an electoral strategy!)
And then there's the incoming fire being taken by the most sacred of all of progress's sacred cows, as The Economist's latest Democracy Index announces that it "continues its disturbing retreat." In an event redolent with symbolism, the same index in 2016 changed the classification of the United States, that beacon of democracy throughout its history, from a "Full Democracy" to a "Flawed Democracy." Functioning as both cause and symptom of this retreat is the old skepticism about whether democracy is just too chaotic to efficiently run a country, whether people who can so easily be duped by Facebook propaganda and email chain letters can really be trusted to decide their countries' futures.
Looming over such discussions of democracy and its efficacy is the specter of China. When Mao Zedong's Communist Party seized power there in 1949, the average Chinese citizen earned just $448 per year in inflation-adjusted terms, making it one of the poorest countries in the world. Mao's quarter-century of orthodox communist totalitarianism, encompassing the horrors of the Great Leap Forward and the Cultural Revolution, managed to improve that figure only relatively slowly; average income had increased to $978 by 1978. But, following Mao's death, his de-facto successor Deng Xiaoping began to depart from communist orthodoxy, turning from a centrally-managed economy to the seemingly oxymoronic notion of "market-oriented communism" — effectively a combination of authoritarianism with capitalism. Many historians and economists — not least among them Francis Fukuyama — have always insisted that a non-democracy simply cannot compete with a democracy on economic terms over a long span of time. Yet the economy of the post-Mao China has seemingly grown at a far more impressive rate than they allow to be possible, with average income reaching $6048 by 2006, then $16,624 by 2017. China today would seem to be a compelling rebuttal to all those theories about the magic conjunction of personal freedoms and free markets.
But is it really? We should be careful not to join some of our more excitable pundits in getting ahead of the real facts of the case. China's economic transformation, remarkable as it's been, has only elevated it to the 79th position among all the world's nations in terms of GDP per capita. Its considerable economic clout in the contemporary world, in other words, has a huge amount to do with the fact that it's the most populous country in the world. Further, the heart of its economy is manufacturing, as is proved by all of those "Made in China" tags on hard goods of every description that are sold all over the world. China is still a long, long way from joining the vanguard of post-industrial knowledge economies. To a large extent, economic innovation still comes from the latter; China then does the grunt work of manufacturing the products that the innovators design.
Of course, authoritarianism does have its advantages. China's government, which doesn't need to concern itself with elections every set number of years, can set large national projects in motion, such as a green energy grid spanning the entire country or even a manned trip to Mars, and see them methodically through over the course of decades if need be. But can China under its current system of government produce a truly transformative, never-seen-or-imagined-anything-like-it product like the Apple iPhone and iPad, the World Wide Web, or the Sony Walkman? It isn't yet clear to me that it can transcend being an implementor of brilliant ideas — thanks to all those cheap and efficient factories — to being an originator of same. So, personally, I'm not quite ready to declare the death of the notion that a country requires democracy to join the truly top-tier economies of the world. The next few decades should be very interesting in one way or another — whether because China does definitively disprove that notion, because its growth tops out, or, most desirably, because a rising standard of living there and the demands of a restive middle class bring an end at last to China's authoritarian government.
Still, none of these answers to The China Puzzle will do anything to help us with the fundamental limit point of the capitalistic world order: the demand for infinite economic growth in a world of decidedly finite resources. Indeed, the Chinese outcome I just named as the most desirable — that of a democratic, dynamic China free of the yoke of its misnamed Communist Party — only causes our poor, suffering global ecosystem to suffer that much more under the yoke of capitalism. For this reason, economists today have begun to speak more and more of a "crisis of capitalism," to question whether Adam Smith's brilliant brainchild is now entering its declining years. For a short time, the "Great Recession" of 2007 and 2008, when some of the most traditionally rock-solid banks and corporations in the world teetered on the verge of collapse, seemed like it might be the worldwide shock that signaled the beginning of the end. Desperate interventions by governments all over the world managed to save the capitalists from themselves at the last, but even today, when the economies of most Western nations are apparently doing quite well, the sense of unease that was engendered by that near-apocalypse of a decade ago has never fully disappeared. The feeling remains widespread that something has to give sooner or later, and that that something might be capitalism as we know it today.
But what would a post-capitalist world look like? Aye, there's the rub. Communism, capitalism's only serious challenger over the course of the last century, would seem to have crashed and burned a long time ago as a practical way of ordering an economy. Nor, based on the horrid environmental record of the old Soviet bloc, is it at all clear that it would have proved any better a caretaker of our planet than capitalism even had it survived.
One vision for the future, favored by the anarchist activists whom we briefly met in an earlier article, entails a deliberate winding down of the narrative of progress before some catastrophe or series of catastrophes does it for us. It's claimed that we need to abandon globalization and re-embrace localized, self-sustaining ways of life; it's thus perhaps not so much a complete rejection of capitalism as a conscious return to Adam Smith's era of shopkeepers and craftsman. The prominent American anarchist Murray Bookchin dreams of a return to "community, decentralization, self-sufficiency, mutual aid, and face-to-face democracy" — "a serious challenge to [globalized] society with its vast, hierarchical, sexist, class-ruled state apparatus and militaristic history." Globalization, he and other anarchists note, often isn't nearly as efficient as its proselytizers claim. In fact, the extended international supply chains it fosters for even the most basic foodstuffs are often absurdly wasteful in terms of energy and other resources, and brittle to boot, vulnerable to the slightest shock to the globalized system. Why should potatoes which can be grown in almost any back garden in the world need to be shipped in via huge, fuel-guzzling jet airplanes and forty-ton semis? Locally grown agriculture, anarchists point out, can provide eight units of food energy for every one unit of fossil-fuel energy needed to bring it to market, while in many cases exactly the opposite ratio holds true for internationally harvested produce.
But there's much more going on here philosophically than a concern with the foodstuff supply chain. Modern anarchist thought reflects a deep discomfort with consumer culture, a strand of philosophy we've met before in the person of Jean-Jacques Rousseau and his "noble savage." In truth, Rousseau noted, the only things a person really, absolutely needs to survive are food and shelter. All else is, to paraphrase the Bible, vanity, and all too often brings only dissatisfaction. Back in the eighteenth century, Rousseau could already describe the collector who is never satisfied by the collection he's assembled, only dissatisfied by its gaps.
What would he make of our times? Today's world is one of constant beeping enticements — cars, televisions, stereos, computers, phones, game consoles — that bring only the most ephemeral bursts of happiness before we start craving the upgraded model. The anarchist activist Peter Harper:
People aspire to greater convenience and comfort, more personal space, easy mobility, a sense of expanding possibilities. This is the modern consumerist project: what modern societies are all about. It is a central feature of mainstream politics and economics that consumerist aspirations are not seriously challenged. On the contrary, the implied official message is "Hang on in there: we will deliver." The central slogan is brutally simple: MORE!
Harper claims that, as the rest of the world continues to try and fail to find happiness in the latest shiny objects, anarchists will win them over to their cause by example. For those who reject materialist culture "will quite visibly be having a good time: comfortable, with varied lives and less stress, healthy and fit, having rediscovered the elementary virtues of restraint and balance."
Doubtless we could all use a measure of restraint and balance in our lives, but the full anarchist project for happiness and sustainability through a deliberate deconstruction of the fruits of progress is so radical — entailing as it does the complete dissolution of nation-states and a return to decentralized communal living — that it's difficult to fully envision how it could happen absent the sort of monumental precipitating global catastrophe that no one can wish for. While human nature will always be tempted to cast a wistful eye back to an imagined simpler, more elemental past, another, perhaps nobler part of our nature will always look forward with an ambitious eye to a bolder, more exciting future. The oft-idealized life of a tradesman prior to the Industrial Revolution, writes Francis Fukuyama, "involved no glory, dynamism, innovation, or mastery; you just plied the same traditional markets or crafts as your father and grandfather." For many or most people that may be a fine life, and more power to them. But what of those with bigger dreams, who would spur humanity on to bigger and better things? That is to say, what of the authors of the narrative of progress of the past, present, and future, who aren't willing to write the whole thing off as fun while it lasted and return to the land? The builders among us will never be satisfied with a return to some agrarian idyll.
The world's current crisis of faith in progress and in the liberal-democratic principles that are so inextricably bound up with it isn't the first or the worst of its kind. Not that terribly long ago, Nazi Germany and Imperial Japan posed a far more immediate and tangible threat to liberal democracy all over the world than anything we face today; the American Nazi party was once strong enough to rent and fill Madison Square Garden, a fact which does much to put the recent disconcerting events in Charlottesville in perspective. And yet liberal democracy got through that era all right in the end.
Even in 1983, when the Soviet Union was already teetering on the verge of economic collapse, an unknowing Jean-François Revel could write that "democracy may, after all, turn out to have been an historical accident, a brief parenthesis that is closing before our eyes." The liberal West's periods of self-doubt have always seemed to outnumber and outlast its periods of triumphalism, and yet progress has continued its march. During the height of the fascist era, voting rights in many democratic countries were being expanded to include all of their citizens at long last; amidst the gloominess about the future that has marked so much of post-millennial life, longstanding prejudices toward gay and lesbian people have fallen away so fast in the developed West that it's left even many of our ostensibly progressive politicians scrambling to keep up.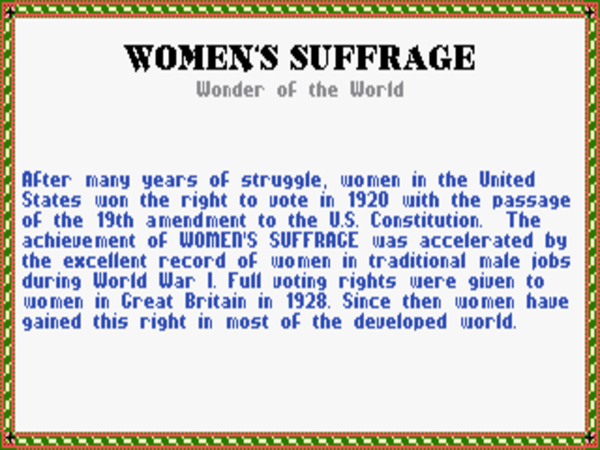 Of course, the fact still remains that our planet's current wounds are real, and global warming may in the long run prove to be the most dangerous antagonist humanity has ever faced. If we're unwilling to accept giving up the fruits of progress in the name of healing our planet, where do we go from here? One thing that is clear is that we will have to find different, more sustainable ways of ordering our economies if progress is to continue its march. Capitalism is often praised for its ability to sublimate what Friedrich Nietzsche called the megalothymia of the most driven souls among us — the craving for success, achievement, recognition, victory — into the field of business rather than the field of battle. Would other megalothymia sublimators, such as sport, be sufficient in a post-capitalist world? What would a government/economy look like that respects people's individual freedoms but avoids the environment-damaging, resource-draining externalities of capitalism? No one — certainly not I! — can offer entirely clear answers to these questions today. This is not so much a tribute to anything unique about our current times as it is a tribute to the nature of history itself. Who anticipated Christianity? Who anticipated that we would use the atomic bomb only twice? Who, for that matter, anticipated a President Donald Trump?
One possibility, at least in the short term, is to rejigger the rules of capitalism to bring its most problematic externalities back under the umbrella of the competitive marketplace. Experiments in cap-and-trade, which turn environment-ruining carbon emissions into a scarce commodity that corporations can exchange among themselves, have shown promising results.
But in the longer term, still more than just our economics will have to change. Because the problems of ecology and environment are global problems of a scope we've never faced before, we will need to think of ourselves more and more as a global society in order to solve them. In time, the nation-states in which we still invest so much patriotic fervor today may need to go the way of the scattered, self-sufficient settlements of a few dozens or hundreds that marked the earliest stages of the earliest civilizations. In time, the seeds that were planted with the United Nations in the aftermath of the bloodiest of all our stupid, pointless wars may flower into a single truly global civilization.
Really, though, I can't possibly predict how humanity will progress its way out of its current set of predicaments. I can only have faith in the smarts and drive that have brought us this far. The best we can hope for is probably to muddle through by the skin of our teeth — but then, isn't that what we've always been doing? The first civilizations began as improvised solutions to the problem of a changing climate, and we've been making it up as we go along ever since. So, maybe the first truly global civilization will also arise as, you guessed it, an improvised solution to the problem of a changing climate. Even if we've met our match with our latest nemesis of human-caused climate change, perhaps it really is better to burn out than to fade away. Perhaps it's better to go down swinging than to survive at the cost of the grand dream of an eventual trip to Alpha Centauri.
The game which has the fulfillment of that dream as its most soul-stirring potential climax has been oft-chided for promoting a naive view of history — for being Western- and American-centric, for ignoring the plights of the vast majority of the people who have ever inhabited this planet of ours, for ignoring the dangers of the progress it celebrates. It is unquestionably guilty of all these things in whole or in part, and guilty of many more sins against history besides. But I haven't chosen to emphasize overmuch its many problems in this series of articles because I find its guiding vision of a human race capable of improving itself down through the millennia so compelling and inspiring. Human civilization needs it critics, but it needs its optimists perhaps even more. So, may the optimistic outlook of the narrative of progress last as long as our species, and may we always have to go along with it the optimism of the game of Civilization — or of a Civilization VI, Civilization XVI, or Civilization CXVI — to exhort us to keep on keeping on.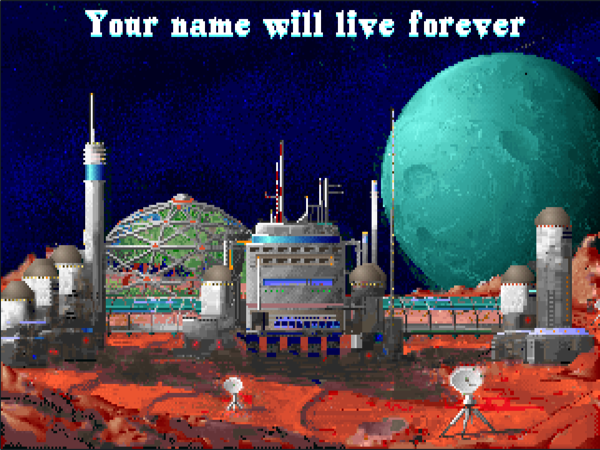 (Sources: the books Civilization, or Rome on 640K A Day by Johnny L. Wilson and Alan Emrich, The End of History and the Last Man by Francis Fukuyama, Democracy: A Very Short Introduction by Bernard Crick, Anarchism: A Very Short Introduction by Colin Ward, Environmental Economics: A Very Short Introduction by Stephen Smith, Globalization: A Very Short Introduction by Manfred B. Steger, Economics: A Very Short Introduction by Partha Dasgupta, Global Economic History: A Very Short Introduction by Robert C. Allen, Capital by Karl Marx, The Social Contract by Jean-Jacques Rousseau, The Genealogy of Morals by Friedrich Nietzsche, Lectures on the Philosophy of History by Georg Wilhelm Friedrich Hegel, The Wealth of Nations by Adam Smith, How Democracies Perish by Jean-François Revel, and The Past is a Foreign Country by David Lowenthall.)