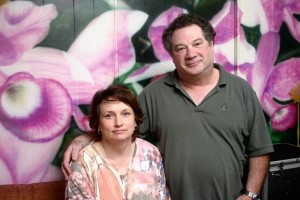 As some of you who read this blog are doubtless already aware, Mike Berlyn was diagnosed with cancer last September. Whilst undergoing chemotherapy and radiation treatment, he's also been accumulating medical bills not covered by Medicare. In short, he needs at least $36,000 to put him in the clear again and let him concentrate on dealing with his illness rather than worrying about money. If one of Berlyn's many games touched you or made you laugh at a time when you needed a little boost in your own life, or if you just feel like I do that everyone should have a right to the medical care they need regardless of money, please think about going to the donation page set up by Berlyn's fellow Infocom alum Dan Horn and contributing whatever feels appropriate and manageable.
And please help to spread the word further via all that "social media" stuff the kids are always talking about these days!
Update: Mike Berlyn passed away in March of 2023. RIP.